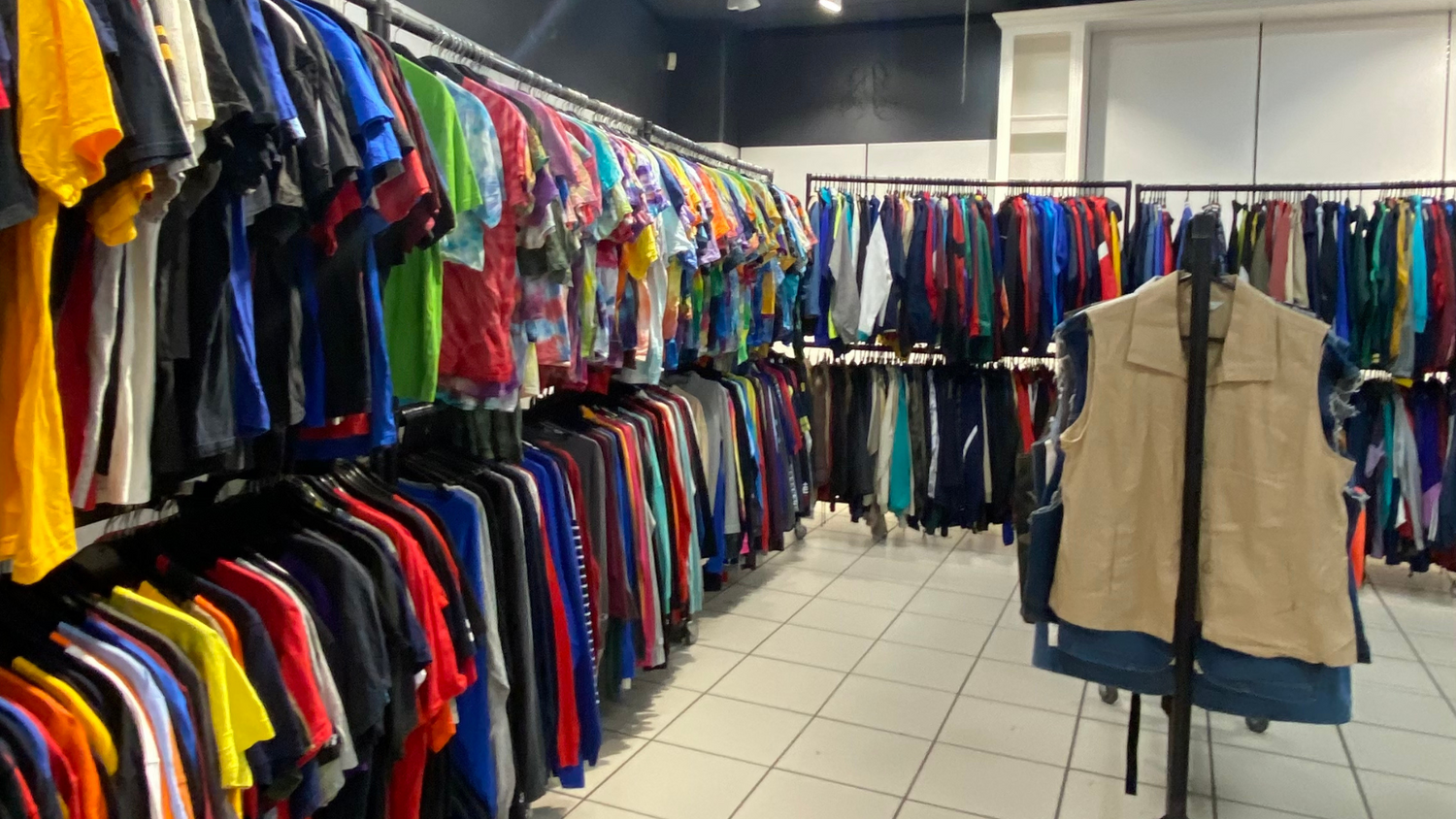 Hey Guildford!
Brighton's biggest vintage retailer are bringing their kilo sale to Surrey!
Explore rails and rails of unique and sustainable secondhand clothing… all priced by weight at £20 per kilo!
We've got something for everyone - menswear, womenswear and unisex, with a great mix of products, brands and eras! Classics like denim jeans, branded sweatshirts and printed tees; vintage gems like 60s dresses, 70s dagger collar shirts and 90s sportswear and more!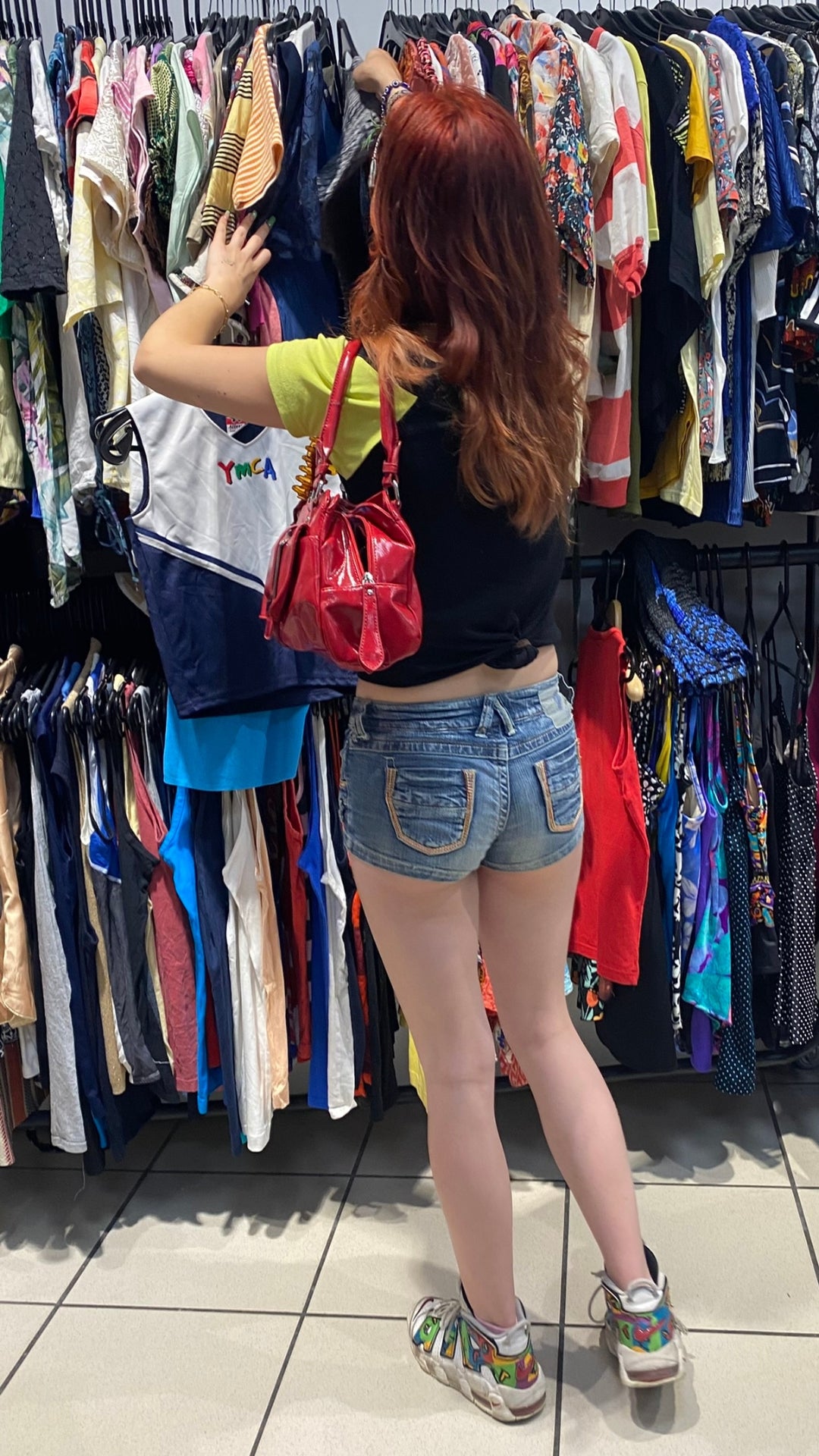 Shop with us...
November and December dates TBC
Please bear with us and keep checking back for our next Guildford sale info!
Collapsible content
Entry fee

No need to book, just turn up on the day. Bring £2 in cash per person for entry on the door - under 13s go free!
Location

We will be in a new venue from October!

Concert Hall at Guildford County School, Farnham Road, GU2 4LU

Click here for a map
How much is a kilo?

All the clothes are £20 per kilo, you only pay for what your chosen items weigh. Take a look at our price guide below but feel free to test items wights yourself on our scales at the event.

The price includes VAT, and you can pay with CASH, CARD or CONTACTLESS. Please note we have a £5 minimum on card.

*Previous customers may notice our price has slightly increased this year - we are sorry to do this, but have had to do this due to the rising costs of running our small business in this climate. We are still competitive with other companies and believe our stock quality is worth much more. But we invite you to come and see this for yourself...
Do I need to bring a bag?

Recyclable paper bags are free and will be given to you for your items at the till. Larger clear plastic bags available at request for heavier hauls, but you're welcome to bring a bag to use at the end of your visit to be more sustainable!
How do kilo sales work?
Browse our rails of vintage & preloved clothes & pick up all the pieces you love!
We ask customers to keep the items on their hangers until you pay to keep our vintage pieces cared for and in best condition. We also have space to reserve items so you don't have to carry heavy loads around - just ask a member of the team and they will be happy to help!
Everything is only £20 per kilo... and you only pay the exact weight your items come to!
You're welcome to test the weight of your items on the scales and staff are around to help you.
When you are ready, take your chosen items to the till to be weighed. The price you will pay is based on the total weight of your chosen items - for example: 0.5kg = £10, 0.1kg = £2...
Pay in cash or card for your items... Then take them home and wear them!